We have been notified by PATRICIA CORNETT FARLEY, daughter of our shipmate,
McKINLEY CORNETT, Jr.
that McKinley passed away in August of 2006 at age 82.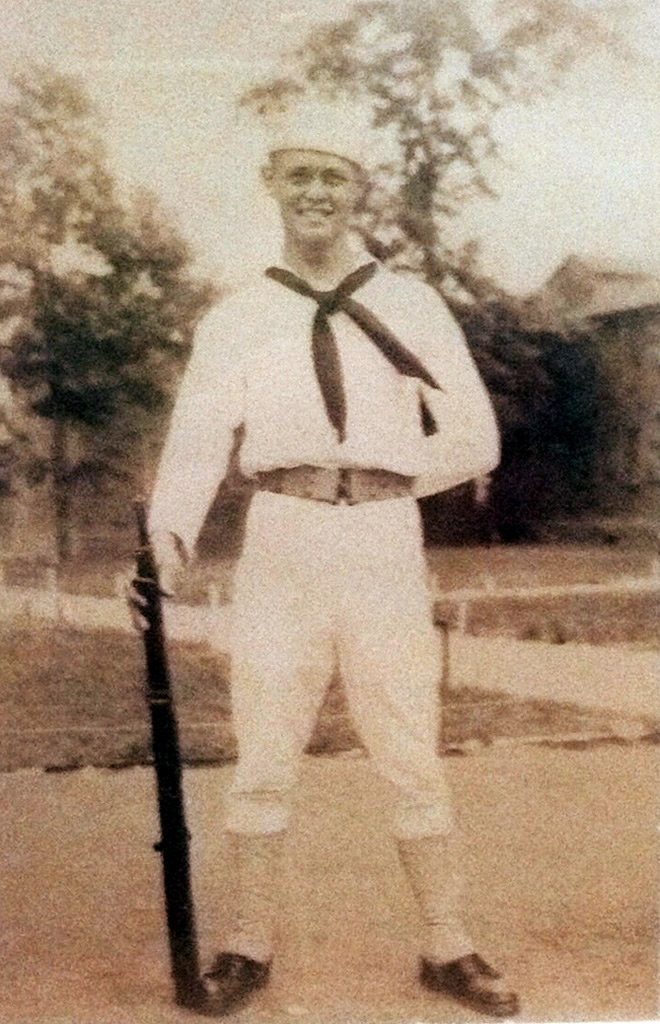 McKinley signed up for military service at age 17, and entered the US Navy at age 18 and served
aboard the USS Harry Lee. McKinley served aboard the Harry Lee from 1942 to 1945. After he was
discharged, he attended and graduated from the University of Kentucky.
He was a licensed professional electrical engineer and served as the Superintendant for Appalachian Power
Co in Bluefield WV. He worked for them his entire life and retired. He also attended graduate school
at the University of Michigan. McKinley's home in Bluefield was built with an FHA loan based
on his military service. He also went to school on the GI bill.
McKinley was very proud of his service aboard the Harry Lee. He told his daughter, Patricia many stories
of his time in the Navy. She still has her father's blue uniforms and his Ruptured Duck patch, as well as
a Marine Eagle Globe and Anchor pin that she feels a Marine gave him during his service time.
Patricia would love to hear from any shipmates who served with McKinley.
She can be contacted by e-mail at pfarley57@gmail.com