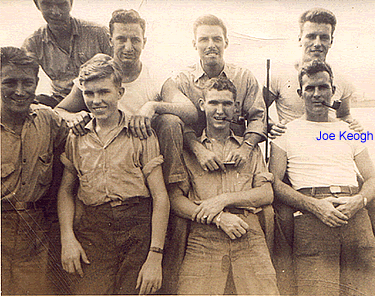 Shipmates (top row:) Burg, Saldutti, Arapis, Foley, (bottom row:) Maronta, Noonan, Hewitt and Keogh.
.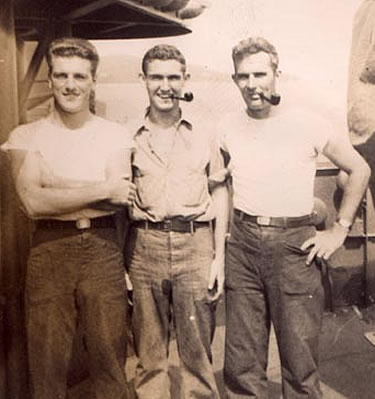 Joe Keogh (right), with shipmates Foley and Hewitt.
| | |
| --- | --- |
| | We were notified by Joe Keogh's oldest son, Joe Keogh III, that his father had passed away on September 23, 1991. |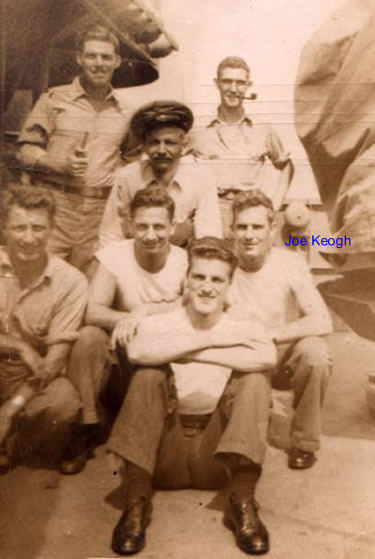 Joe Keogh with some of his shipmates: (back row:) Pete Arapis, Chief Mattingly, Charlie Hewitt, (middle row:) Freddie Maronta, Vince Saldutti, Joe, and (front:) Foley.