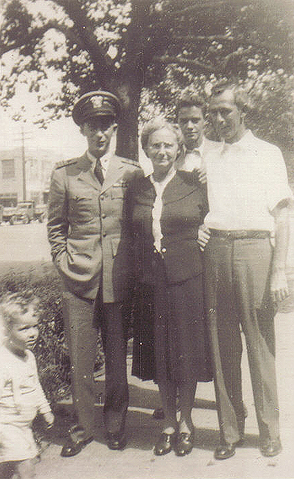 Photo - left
Paul Linton, while on leave in 1945, is pictured with family members, including his older brother Ray, on the right, shortly after Paul was promoted to Lt Cdr.

Below
A newspaper article written about Paul as Captain of an Atlantic Refining Company tanker, the SS Heritage.

Quarterback Paul Linton
Philadelphia Record photo taken at a Roman Catholic High School game against St. Joseph's Prep in Nov. 1931, played at the old Philadelphia Phillies stadium, Shibe Park. Paul's face and helmet is visible just to the left of the #32 defender. Paul has handed off the ball to his cousin Ace McCann for a run around right end.