We have been contacted by Tim Magrino, grandson of shipmate James Magrino, who informed us that James had passed away in 1985. Tim remembers his grandfather telling him that the guys used to call him "Pops" since he was in his 40s at the time. Tim believes that James piloted or was one of the crew on a landing craft. James died in 1985 and is buried in the veteran's section of Spring Grove Cemetery in Cincinnati OH.
.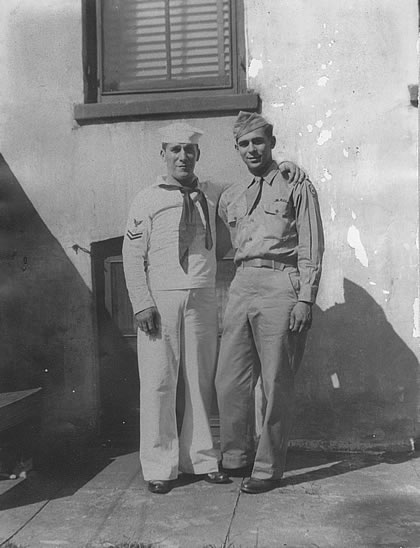 James Magrino and his son, Frank Magrino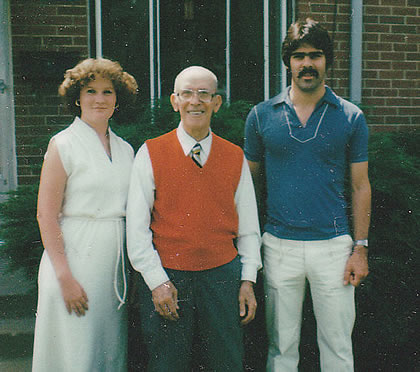 James in 1980, with grandson, Tim and Tim's wife.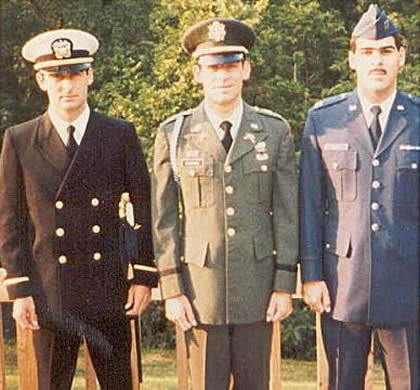 Three of James' grandsons in 1986: Christopher Magrino, who recently retired from the Navy as a Commander; Robert, who served about eight years in the Army; and Tim, who served about thirteen years in the Air Force.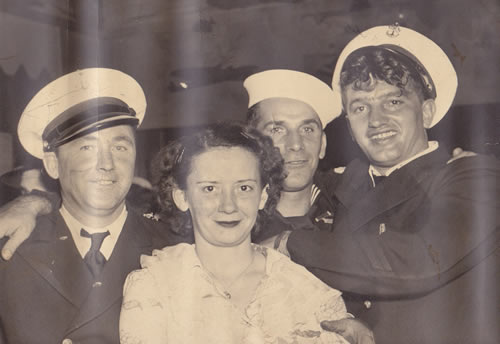 James Magrino (Rear, center)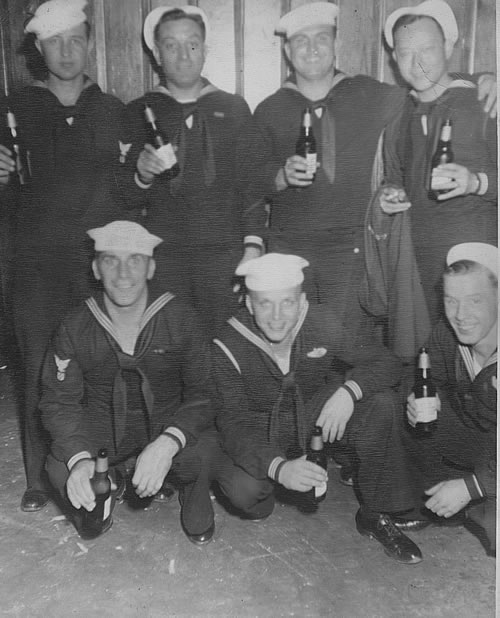 Norfolk, February, 1943 - Rear: Daniel Carter - Antonio Muscato - Anton Osielskie - John Gozales - Front: James Magrino - Ernest Hauser - John Hainlin