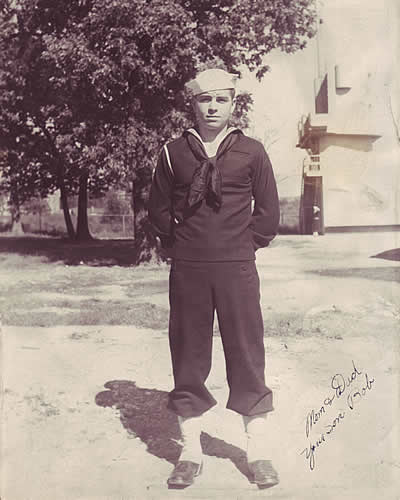 Bob Merryweather was a fireman second class aboard the Lee from 1944 to 1946.
He currently lives in Muncie, Indiana.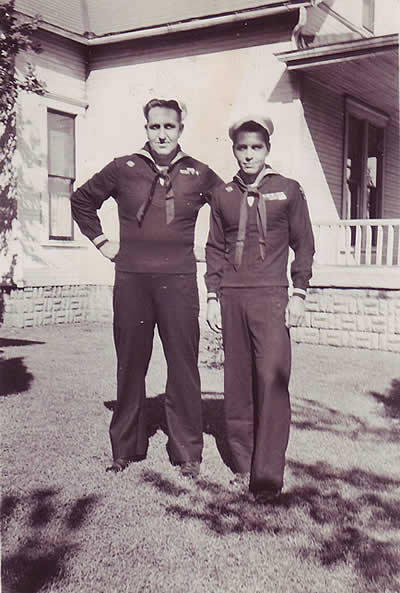 Older brother, Richard B. Merryweather and Robert P. Merryweather.
Richard, who had enlisted before Bob and was assigned to another ship, passed away on July 28, 2007.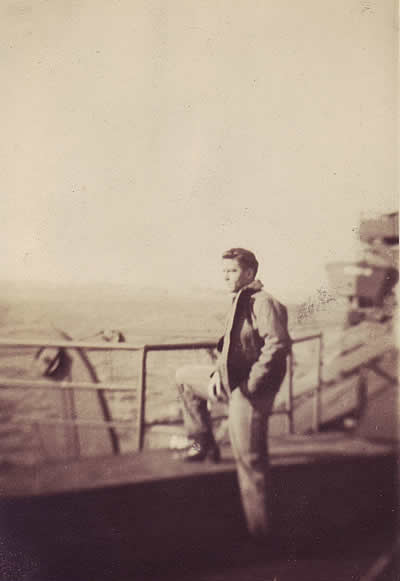 Bob on the deck of the USS Harry Lee in New York Harbor.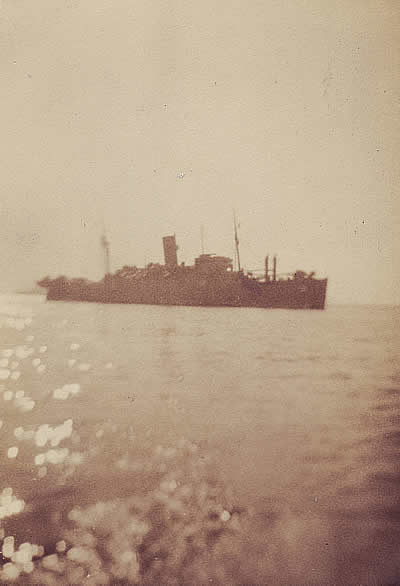 Outline of the USS Harry Lee in New York Harbor.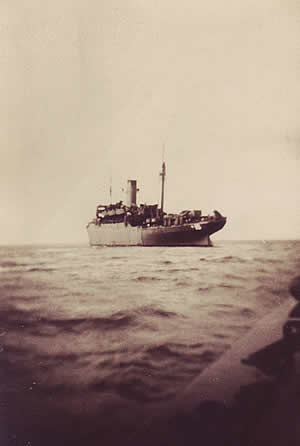 The USS Harry Lee in the Harbor of Colon.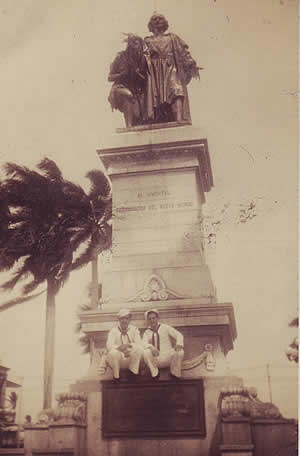 Bob Merryweather and "Irish" McGarry sitting on a monument in Colon, Panama.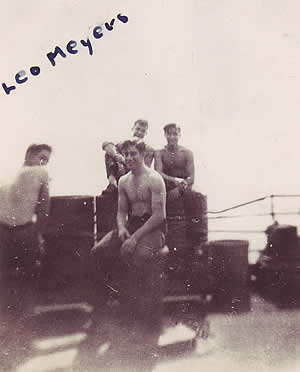 Bob with shipmate Leo K. Meyers on the fantail of the Harry Lee.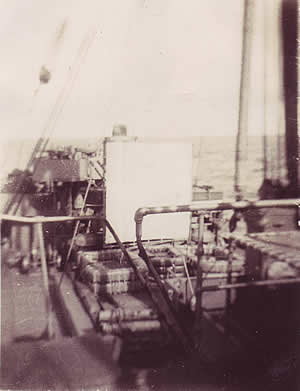 Outdoor movieland aboard the USS Harry Lee.
Welcome sign along a highway near New York Harbor. Photo taken from LCVP.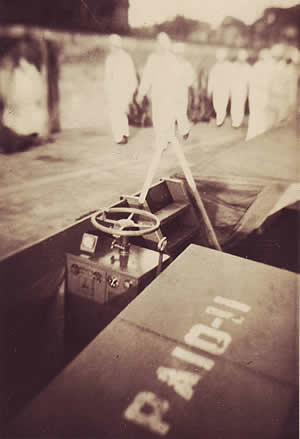 Liberty party returning from the City of Colon. Bob had running boat duty that day.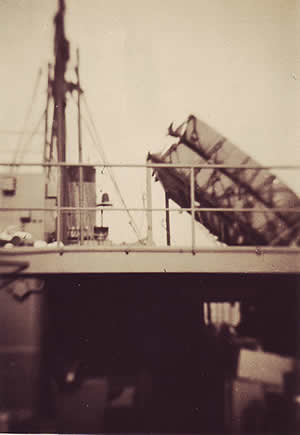 After gun deck of the Harry Lee after removal of guns. Photo taken from the fantail.
Thanks to Bob Merryweather and his daughter, Robin for sending these great memorable photos of the Lee.