Colby's Model of the Harry Lee
Be sure to see the other close-up photos below of the model of the USS Harry Lee.

Colby Hinton and Colie Fox with a 3-ft. model
of the USS HARRY LEE that Colby built.
About the Model
The Harry Lee model was hand crafted with the use of an 8 by 10 photo which was scaled up into a 36" working print. It is constructed using some balsa, but mainly from obsolete electronic materials and components, such as fiber glass circuit boards, transistors, IC chips and lots of wire rap pin and pin sockets. It consumed two tubes of contact cement, three tubes of model cement , half a bottle of Elmer's carpenter glue and 37 tubes of super glue. It also consumed 336 hours of tedious labor but I enjoyed every moment of it. This was not my first model; Back in the '50s, I built radio-controlled airplanes. I also did modeling while in the Navy at Little Creek, Va. during the Korean ruckus.
The ship is not an exact rendition. I produced what I could see in the photo and from a memory dimmed by 50 years gone by. What I couldn't see in the way of ladders, wenches, and other deck rigging, I just used standard ship building practice.
Colby H. Hinton BMG1
Former member of the
PA10 Harry Lee Crew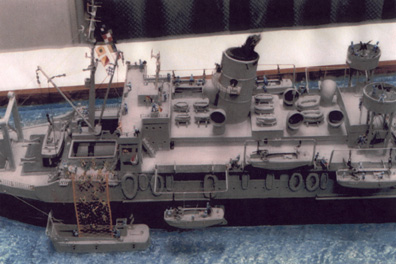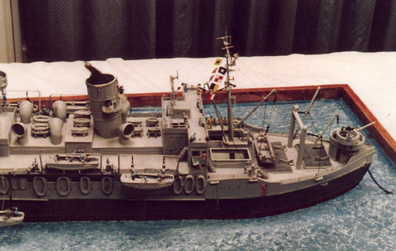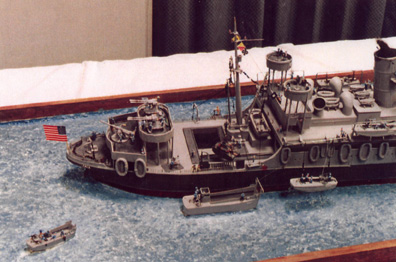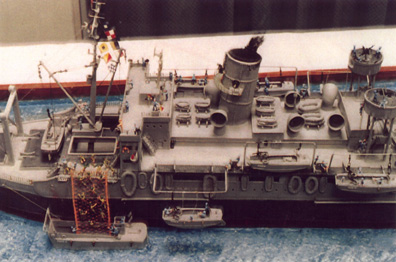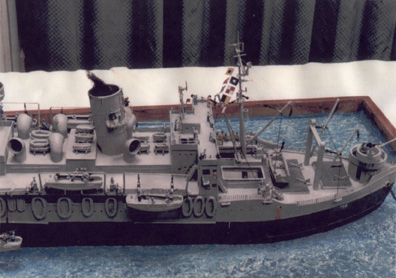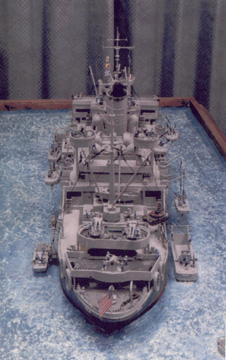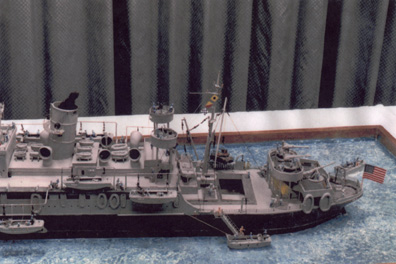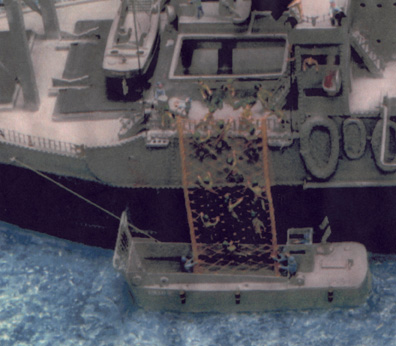 Article in Rock Hill, SC newspaper: