5th Annual Reunion Photos
Kissimmee - Nov. 11-14, 1998
The 5th Reunion was hosted by
Frank and Ellie Burns
and was a week to be long-remembered by those who attended.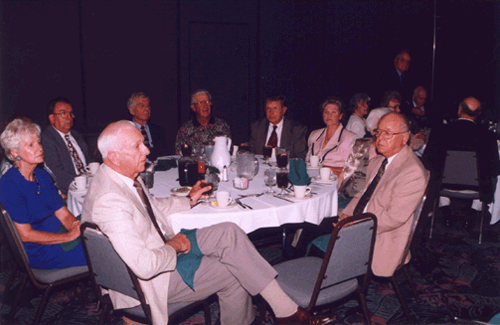 5th Reunion Banquet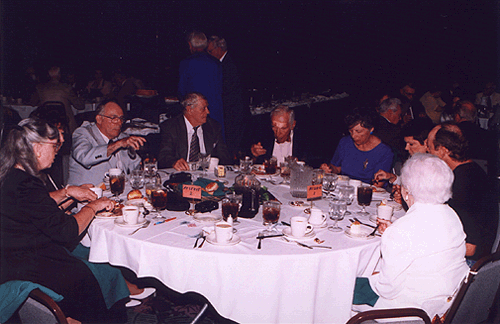 5th Reunion Banquet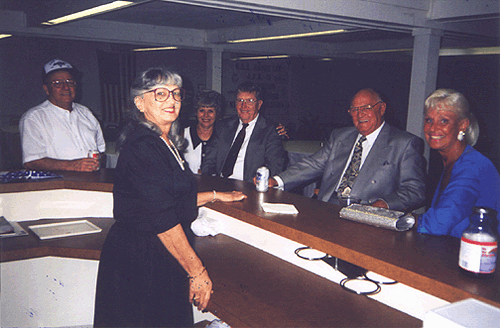 Ellie Burns, Bartender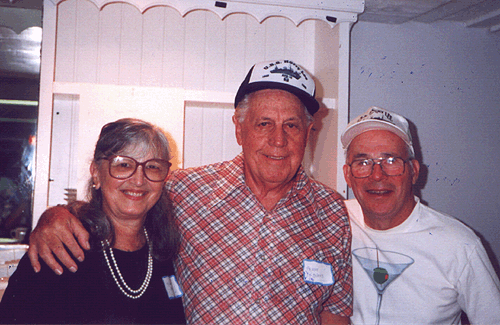 Ellie Burns, Frank Burns and Bill Smyrl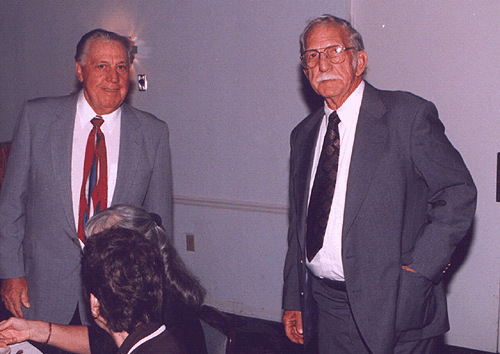 Frank Burns and Patrick Smith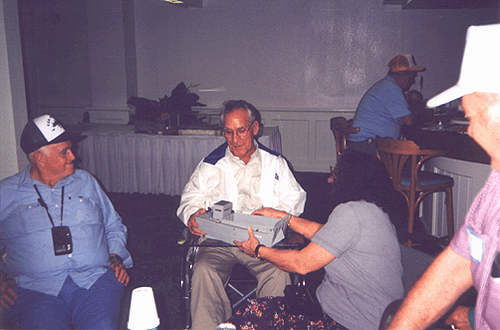 Charlie Gray, with model of L.C.V.T. presented to him.

The weather was in the 80's and the Ramada hospitality room
was decorated with three banners all depicting
the seven invasions which the Harry Lee participated in,
beginning with #1 Siciliy and ending with #7 Iwo Jima.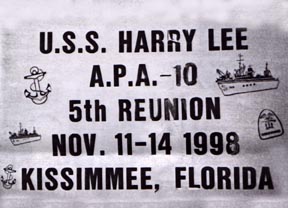 Sign over the door to the 5th Reunion Hospitality Room:
Through These Doors Pass the Men of the Harry Lee
Who Sailed the Oceans to Keep Our Nation Free
From Island to Island, We Fought Our Way
Hoping that Victory Would Not Be Far Away
Years Have Passed, And Things Have Changed
But Our Love For Each Other Will Always Remain
We Are Not As Young As We Used To Be
But We Still Remember Our Time On The Lee
We Were Proud Of Our Country, Our Flag and Our Ship
And We Sailed Her Back Home On Our Very Last Trip
Under The Golden Gate Bridge We Passed
Thank God, We Were Home, Home, Home, At Last.
by FRANK BURNS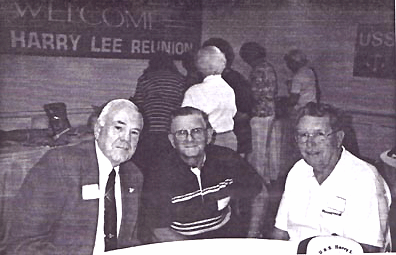 Bill Taylor, Steve Stroyny, and John Noonan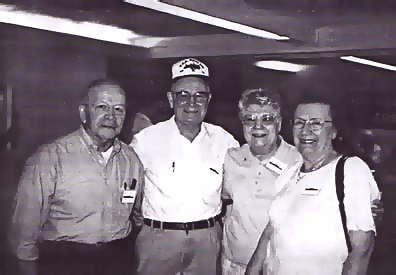 Frank Sushak, Rudy & Dot Bayerle, and Betty Sushak

Many thanks to Ellie and Frank for their hard work in arranging
all the tours of special interest.
[HOME PAGE] [HISTORY] [CREW PHOTOS] [ROSTER] [IN MEMORIAM]
[BULLETIN BOARD] [COLBY'S MODEL] [REUNION PHOTOS] [LINKS]